The Onsite
Many people find interviews intimidating. One reason is the intrinsically challenging problems. However, the challenge goes beyond that - the offices and the work environment are often quite different from anything you've seen.
As part of our goal to help readers succeed at interviews, we've compiled some pictures of what a typical campus looks like. The intention is to set you more at ease so that you can focus on the technical content.
These pictures are from Facebook (right by Adnan's office), but are fairly representative.
Come early, so you don't have to struggle with finding the building, parking, etc. It's fine to wait in the lobby for an hour, decompress with a copy of EPI!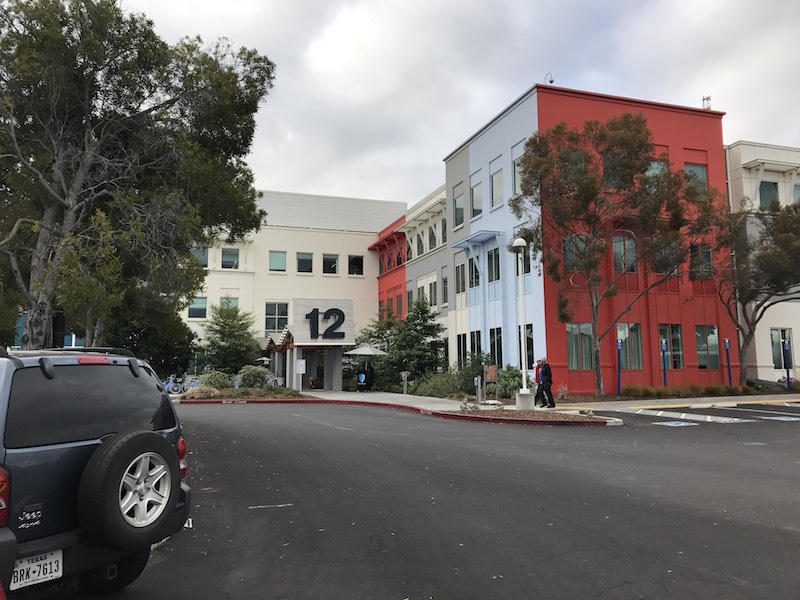 The lobby - this is where the recruiter will come to pick you up.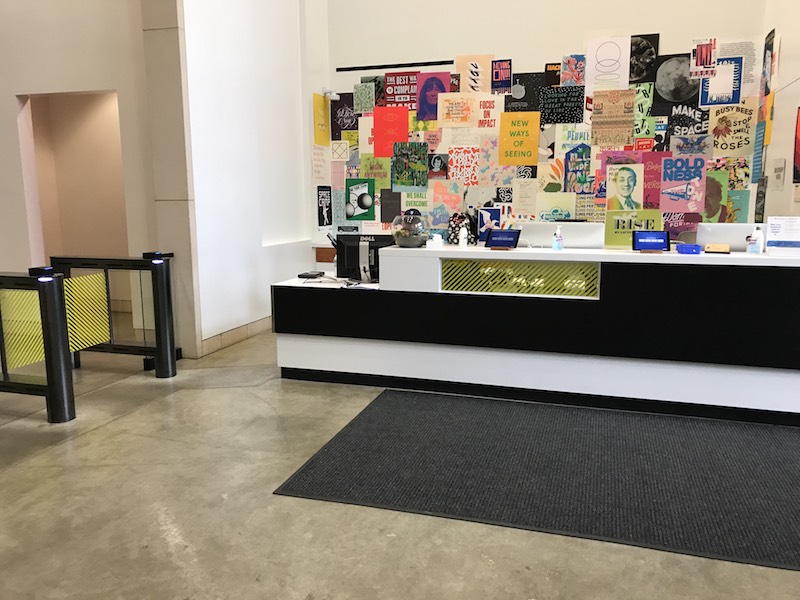 The interview room. It's a fixed room for the duration of the interview, though you may step out for lunch with a host. The interviewers/host/recruiter are supposed to ensure you stay on schedule, but there's no harm in being proactive, e.g., not letting lunch run late.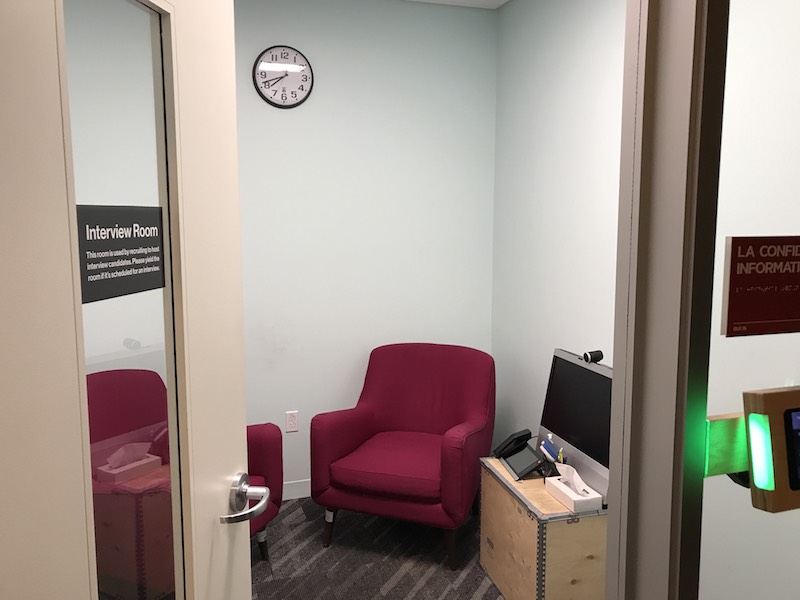 Here the entire wall is writable, but it's more common to have a whiteboard. Pro tip: consider taking your own markers, so that you can be sure they write well.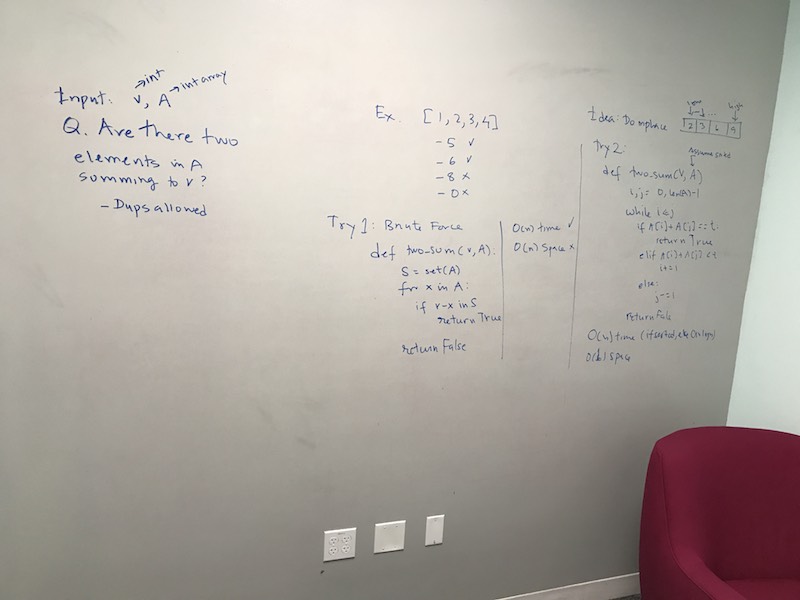 Dining hall - free yummy food, but don't overeat and get into a food coma, or lose focus.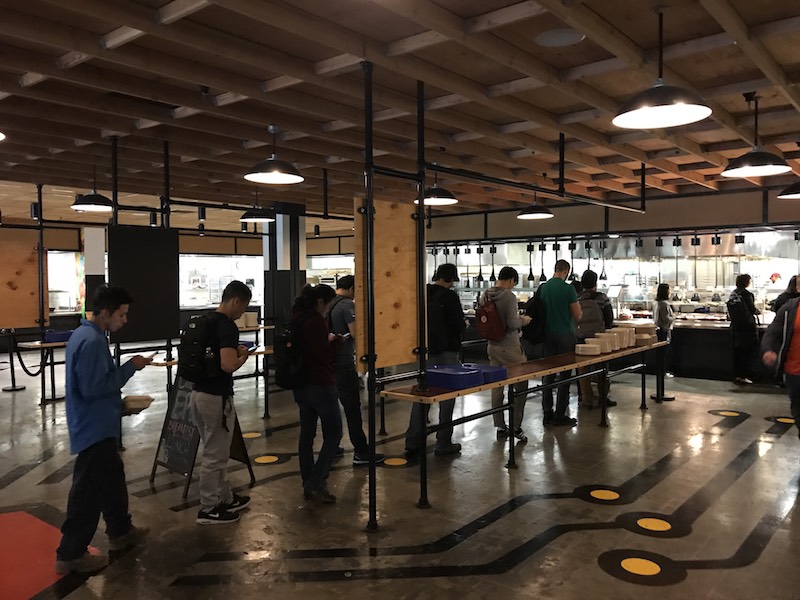 Nice campus, but it's more important to focus on the interview. Do well and there will be plenty of time to appreciate these later.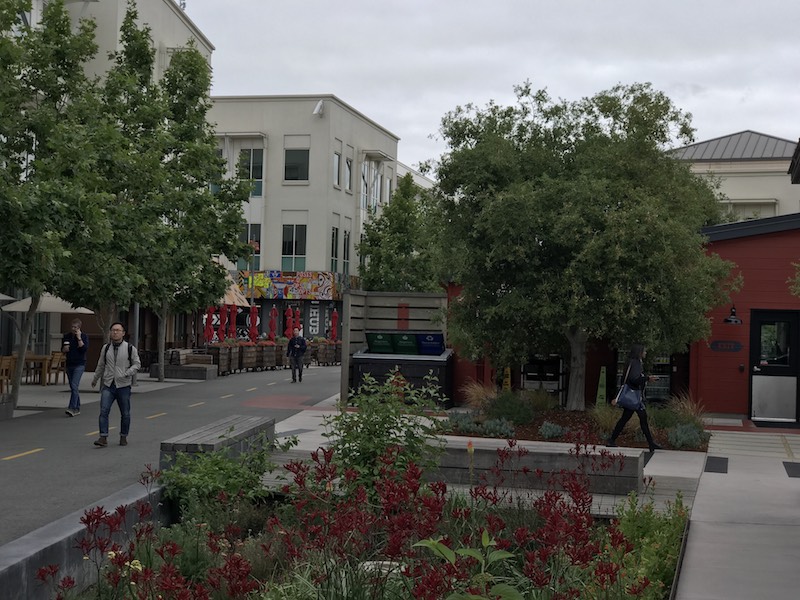 Microkitchens are common.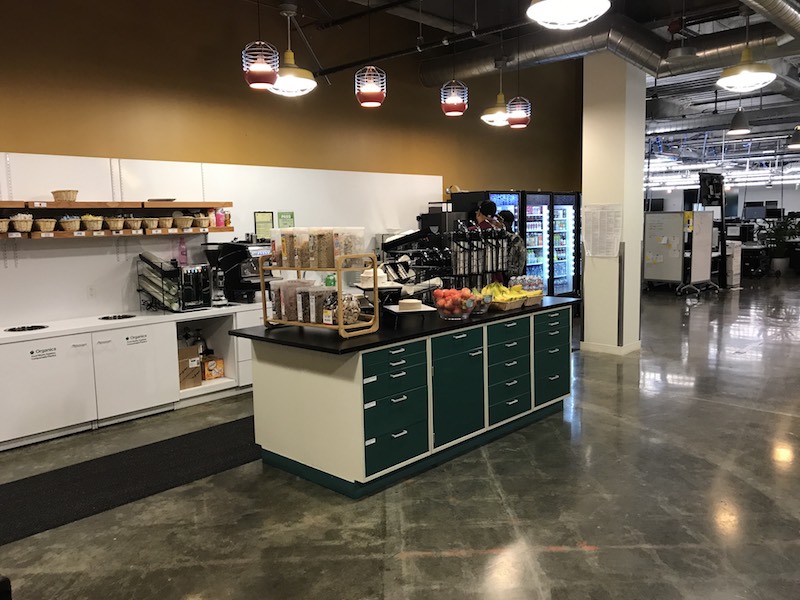 Random office equipment.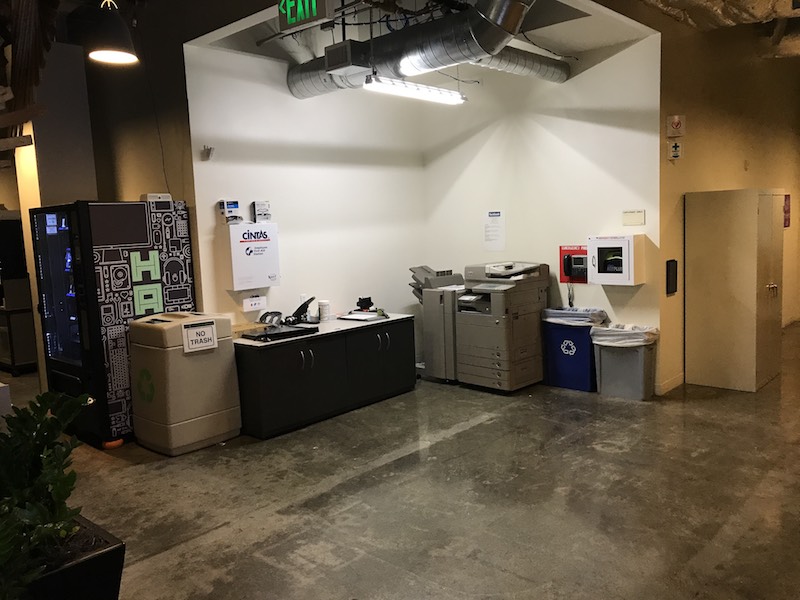 Bike storage.